Wednesdays 10, 17 & 24 March 2021 from 7pm to 8.30pm AEDT (Mel, Syd, Can)
Tune-in to sessions LIVE via Zoom or watch the recordings later
*Access links are emailed on the day a few hours prior to air-time for each weekly session*

PRIORITISING METABOLIC FUNCTIONS: A FOUNDATION TO RESILIENCE IN A COVID WORLD
This three-part series will provide an overview of the associations between COVID-19 and underlying conditions (cardiometabolic and immune/inflammatory), re-invigorating the practitioner to focus on lifestyle-based therapies as a way to create resilience to similar future pandemics and affecting patients that are vulnerable.



ACRRM Accredited Activity ID: 22282, PDP Units 7 Educational Activity and 1 Performance Review

WEEK 1: ESTABLISHING THE LINK BETWEEN COVID-19 AND UNDERLYING METABOLIC VULNERABILITIES
What we know about SARS-CoV-2
The mechanisms of infection and risk factors. Who is susceptible to severe disease in terms of genetics, underlying conditions and immune system dysregulation? What are the current medical therapies available for SARS-CoV-2, including vaccinations?
SARS-CoV-2 and Cardiometabolic Risk Pathophysiology
Examine the underlying pathophysiology of cardiometabolic disease and why these particular mechanisms create an increased vulnerability to SARS-CoV-2. An overview of the recent publications that show an association between specific cardiometabolic risk factors and COVID-19 outcomes.


WEEK 2: METABOLIC MECHANISMS LINKING THESE VULNERABILITIES DISCUSSING THE FOUNDATIONAL LIFESTYLE INTERVENTIONS
Immune - Insulin - Mitochondria: The triad of cellular signaling pathways altered in cardiometabolic disease
Discuss the impact of diet and lifestyle on these pathways, showing how dysregulated signaling pathways can adversely impact metabolic health leading to chronic inflammation and cellular senescence of the immune cells which increases the impact of SARS-CoV-2.
What integrative lifestyle therapies will support cardiometabolic health and reduce the risk of developing more severe disease with COVID-19?
Drivers of Metabolic Risk and the Foundations of Lifestyle Interventions
Further investigate the underlying mechanisms of cardiometabolic risk, linking the cascade of inflammatory and other immune signals that create COVID-related vulnerabilities. Lifestyle-based resiliency strategies will be discussed.


WEEK 3: NUTRITIONAL AND SUPPLEMENT SUPPORT THAT CAN HELP BUILD RESILIENCE
Supportive measures to reduce the impact of SARS-CoV-2 and potential long terms consequences of this and other future infections
Overview of diet, lifestyle and nutrients for supporting metabolic health and immune function to provide an overview of the most efficacious non-pharmacological therapies to reduce vulnerability to SARS-CoV-2.
Nutritional and Supplement that Reduce CM Risk and Strengthen Immune Function
Discuss a prioritised list of non-pharmacological agents that have been shown to affect biomarkers of cardiometabolic risk; mechanisms of action to understand how some agents can be used synergistically; mechanisms and clinical trials affecting COVID-related outcomes; omega-3 fatty acids, lipoic Acid, berberine, NAC, niacin, CoQ10, bergamot, probiotics, anti-inflammatory herbs (i.e., turmeric, etc.), antioxidants (botanical and non-botanical).


PRICE:
A5M Community Members | $440 (all three sessions)
A5M Professional Members | $330 (all three sessions)
Price includes PDF slides and access to recording for 30 days post event
*Access links are emailed on the day a few hours prior to air-time for each weekly session*


SPEAKERS: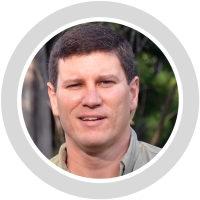 Dr Thomas Guilliams (US) PhD
Educator, Researcher and Nutritional Supplements Expert
Thomas Guilliams PhD earned his doctorate in molecular immunology from the Medical College of Wisconsin in Milwaukee. For the past two decades, he has spent his time investigating the mechanisms and actions of lifestyle and nutrient-based therapies and is an expert in the therapeutic uses of dietary supplements. Tom serves as an adjunct assistant professor at the University of Wisconsin- School of Pharmacy and was the VP of Science for Ortho Molecular Products for 24 year, where he now serves as a consultant. Tom is the author of a series of teaching manuals (Road Maps) that outline and evaluate the evidence for the principles and protocols that are fundamental to the functional and integrative medical community. He is the founder and director of the Point Institute, an independent research and publishing organization a frequent international guest-speaker, providing training to a variety of healthcare disciplines in the use of lifestyle and natural medicines.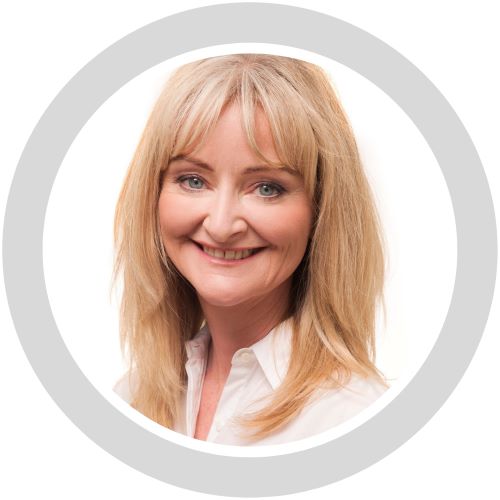 Dr Rhona Creegan (AUS) PhD, BSc BiomedSc, MNutrmed, MSc ClinBioChem
Nutritional Biochemist, Clinical Nutritionist and A5M Educator
Dr Rhona is a nutritional biochemist, registered nutritionist, researcher, published author and regular educator for A5M & ACAAM. She has extensive experience in clinical biochemistry, molecular genetics and nutrition. Dr Rhona has completed her Master's degree in Nutrition Medicine and her key interests are abnormal lipid metabolism and metabolic dysfunction and key features of chronic disease and ageing.